Lineapelle September 2022 / Autumn-Winter 2023-24 collection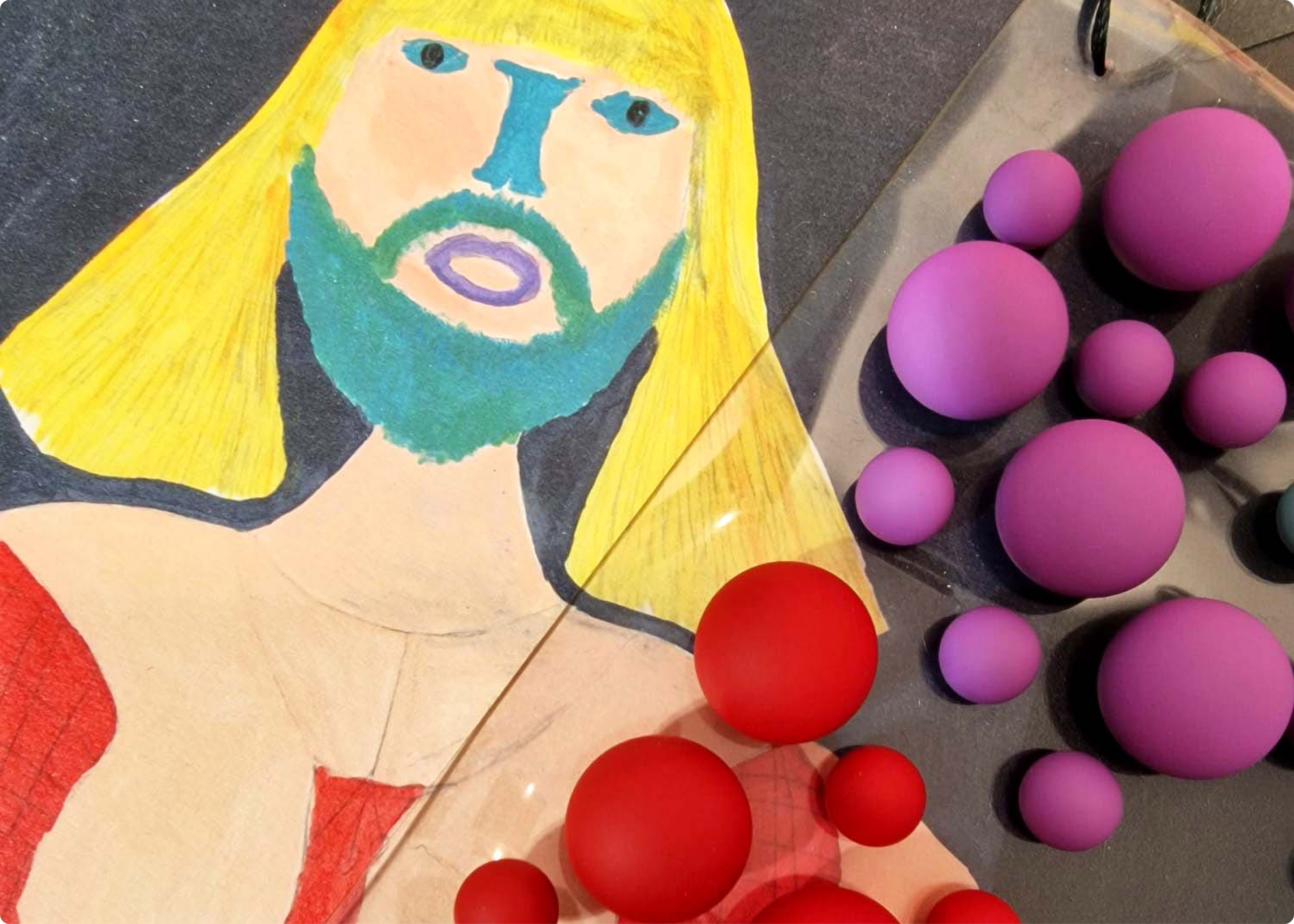 Mabel presents its new Autumn-Winter 2023-24 collection at the Lineapelle fair
Primo Atto, First Act: this is the name of the Autumn-Winter 2023-24 collection that Mabel presented last September at Lineapelle.

Primo Atto arose from the collaboration with Lapsus diversa creatività (Lapsus different creativity), an organisation based in Senigallia (in the province of Ancona) that was founded in 2013 with the aim of offering disabled artists a home where they can express their creative potential, and of turning irregularity into an artistic code, moving away from a concept of mere assistance.

Mabel's new collection moves from the desire to incorporate the delicate and intimate topic of affectivity and sexuality in the company's craft. The need to work out new paths led Mabel to rely once again on the artists of Lapsus to embark on a journey of exploration, analysis and reflection driven by their personal and unique codes.

The Primo Atto collection is inspired by an incipient dialogue between body and emotions that explores new perspectives on who we are, entering a dimension where art becomes a code to answer questions that we normally struggle to ask those people whose look is very different from ours.
The 2023-24 Autumn-Winter costume jewellery collection
It is a journey with a beginning and a horizon.
It is a journey inside and outside of the surface of our materiality, one that digs in the deep and explores the desire to wear LOVE for ourselves and for those we wish to love.

In these words the new Mabel collection of costume jewellery inspired by the work of Lapsus artists is encapsulated. The collection design creatively interprets keywords around these concepts: CASKET - LIGHT - CONTRAST - SHINE - LAYERS - SCENT - UNEXPECTED.

These words come to life in the costume jewellery collection: necklaces, bracelets and earrings animate an emotional and multisensory interplay of shapes, colours and finishes.
Fashion studs and components for costume jewellery, footwear, leather goods and clothing
At Lineapelle Mabel also presented a rich selection of studs and components for costume jewellery, footwear, leather goods and clothing for Autumn-Winter 2023-24: a manifestation of its versatile production capacity at the service of fashion. The mood is in line with the theme of the entire collection inspired by the works of Lapsus artists, both in shapes and colours. The components and accessories on show, in various finishes, include, among others: rings and chain links, bags and other costume jewellery items, accessories for footwear and leather goods that can be assembled in the most diverse ways, handles, toggles, necklace components and a varied and colourful selection of studs.
The new soft touch finish
One of the innovations presented is the soft touch finish (an original rubber-coated finish obtained by painting the single item) that can be applied on studs as well as on chains and different components, and which can be obtained in many colours according to the customer's choice.
Mabel research into sustainability: organic materials
A selection of chain links and studs made of renewable polyester-based bioplastic attracted much interest at Lineapelle, thus underlining Mabel's strong green commitment to the use of sustainable materials.