Bioplastic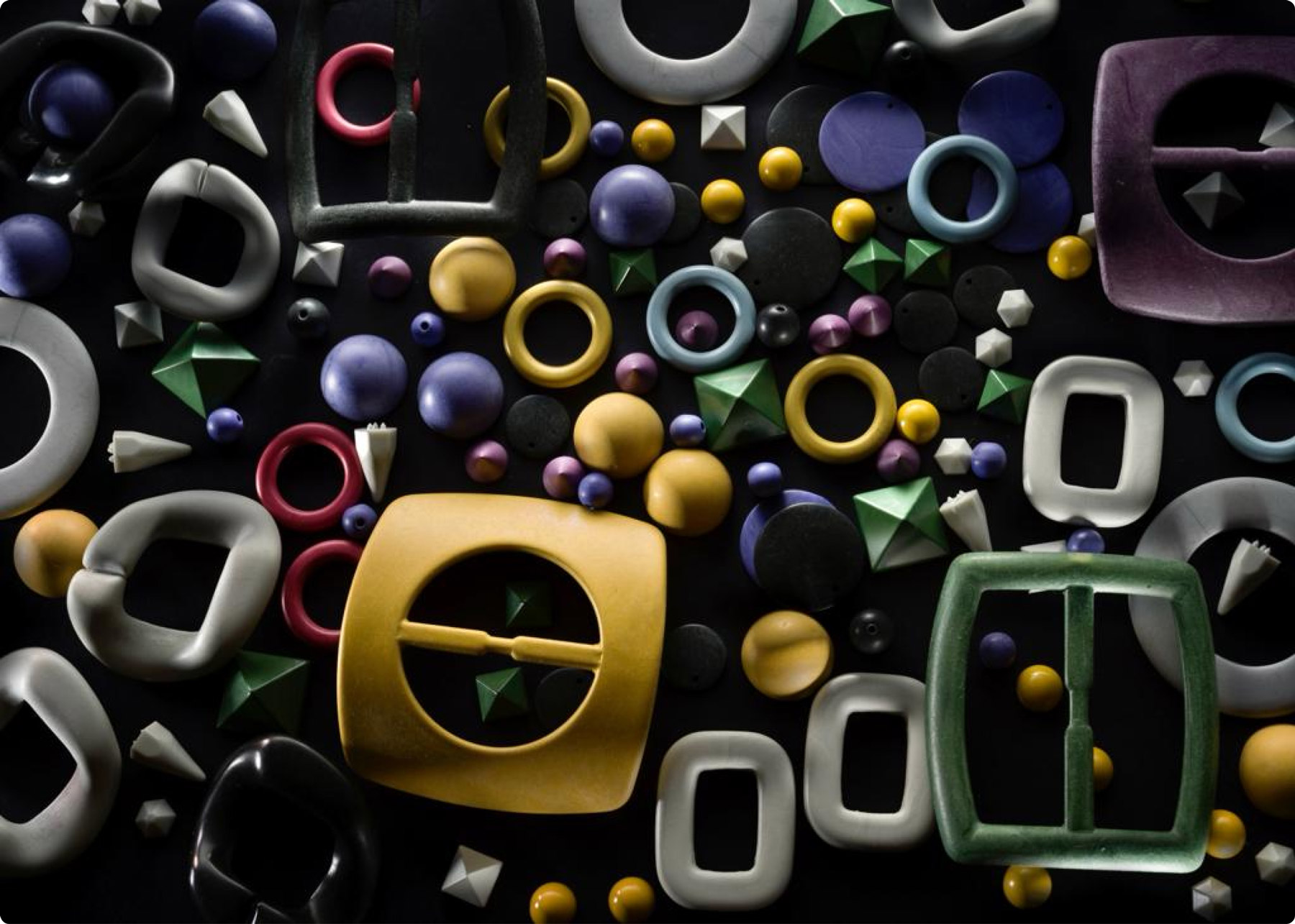 Fashion and organic materials: Mabel uses a polyester-based bioplastic from renewable sources
Mabel is always on the lookout for new solutions and has been intensively working on sustainability for a long time. The research and development activity of the company on new materials such as bioplastics has already borne important fruit: bio-materials are today an eco-friendly option for the realisation of catalogue items or customised projects.
Mabel uses a bio-based bioplastic which is 100% biodegradable (industrially compostable). Let's get to know it better.
A plastic material is classified as bioplastic if it is partially or entirely made from renewable raw materials, or if it is biodegradable, or if both these requirements apply. In particular, our bio-plastic is made from a polyester that derives for around 50-60% from renewable sources, as guaranteed by its manufacturer. In addition to this, the certification body TUV Austria has certified that it is 100% biodegradable (industrially compostable).
What is industrial composting?
Industrial composting is different from home composting. "OK compost INDUSTRIAL" is a regulated label: to obtain it a material must comply with the EN 13432 standards. Industrial composting involves a treatment of the material that cannot be replicated under normal conditions, since the material is transformed by means of an industrial processing.
As is to be imagined, the fashion world is carrying out a very intense research for optimal and creative uses of bioplastics, and there are certain technical characteristics that deserve to be considered. Bioplastics typically have a more matte finish, thus allowing to naturally obtain a matte effect. The specific weight of bioplastics is on average higher than that of commonly used plastics, a factor that should also be taken into account in the designing phase, especially for larger accessories. What about the masterbatch? The masterbatches for colouring our bioplastics are polymer-based, made from organic and biodegradable materials, and free from heavy metals and phthalates. The masterbatches we use are also certified 'OK compost INDUSTRIAL' by TUV Austria and therefore comply with EN 13432 standards.