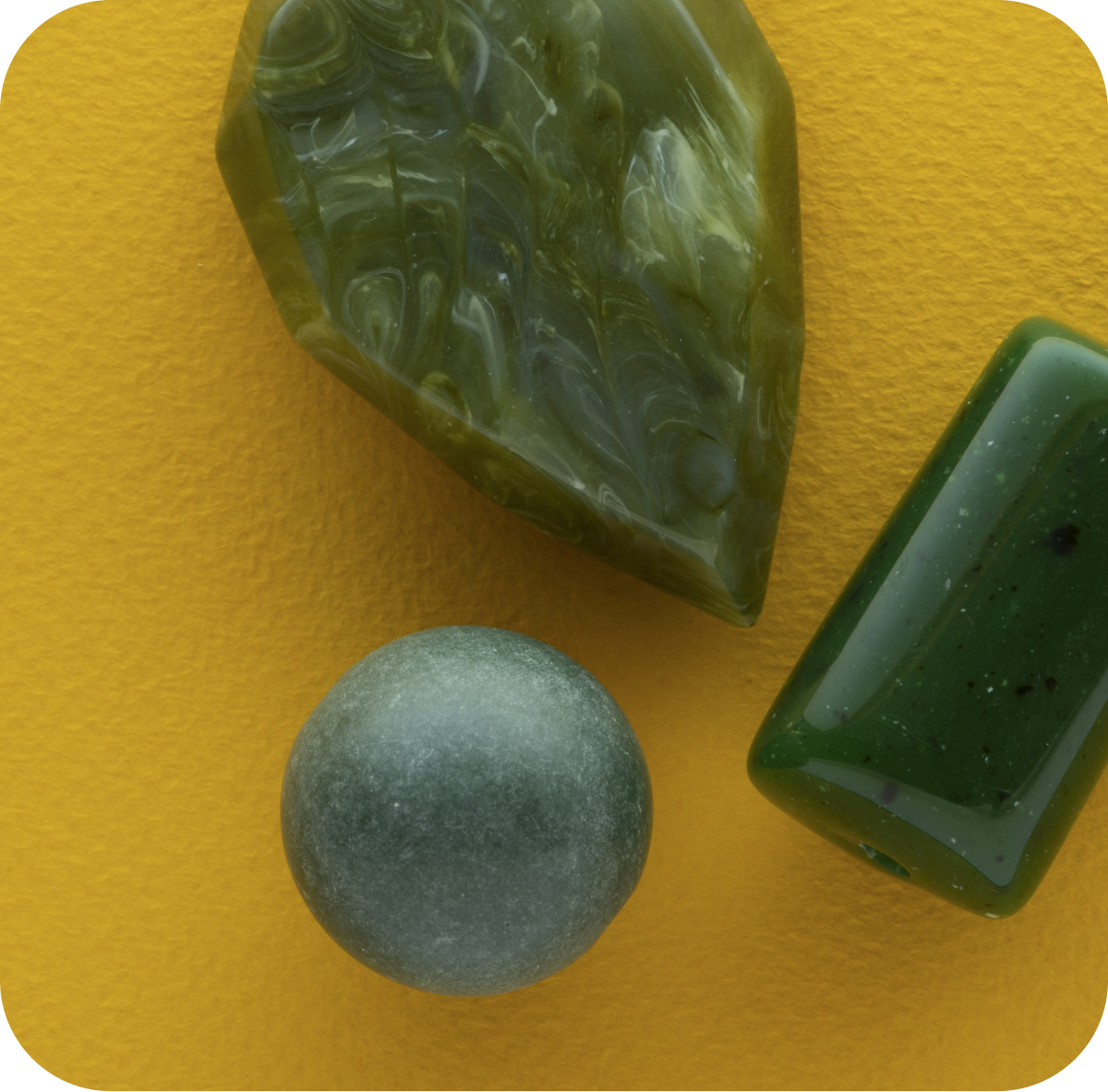 Costume jewellery components
---
Mabel stands at your side to offer you the widest
customisation
options when you are in search of the perfect fashion detail.
Otherwise you will find a wide range of components already at your disposal.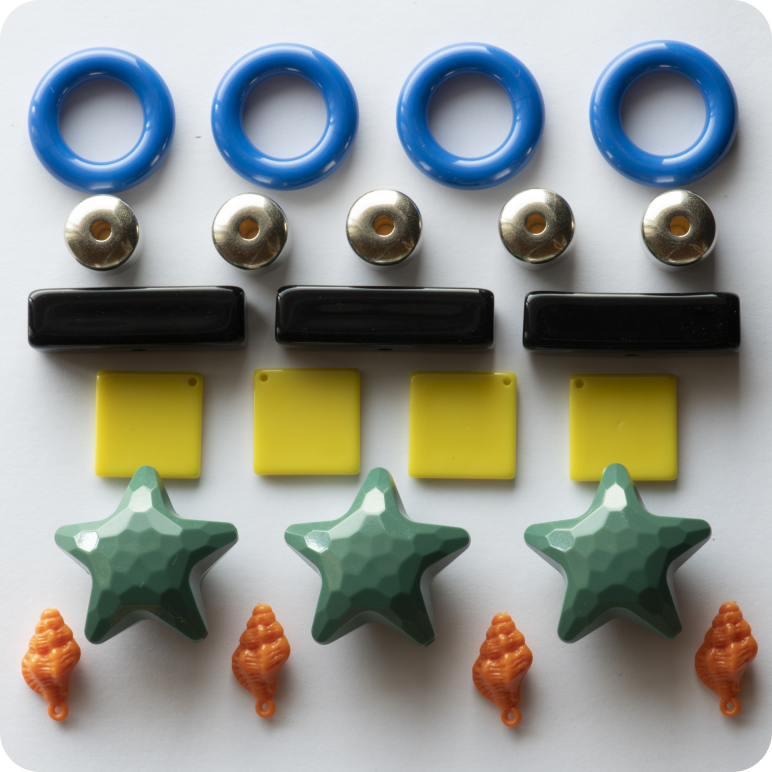 Shape
---
In our
catalogue
you can find many different finger shapes for your rings, necklaces, bracelets, bangles, earrings and bags. What's more, you can free your
creativity
and ask us for the detail you have in mind: we will try to realise it. Customisation, short lead times, stock moulds.
Matter
---
Here are the materials you can choose from for costume jewellery components:
Acrylic
ABS
Bio(polyester-based bioplastic from renewable sources, 100% biodegradable through industrial composting)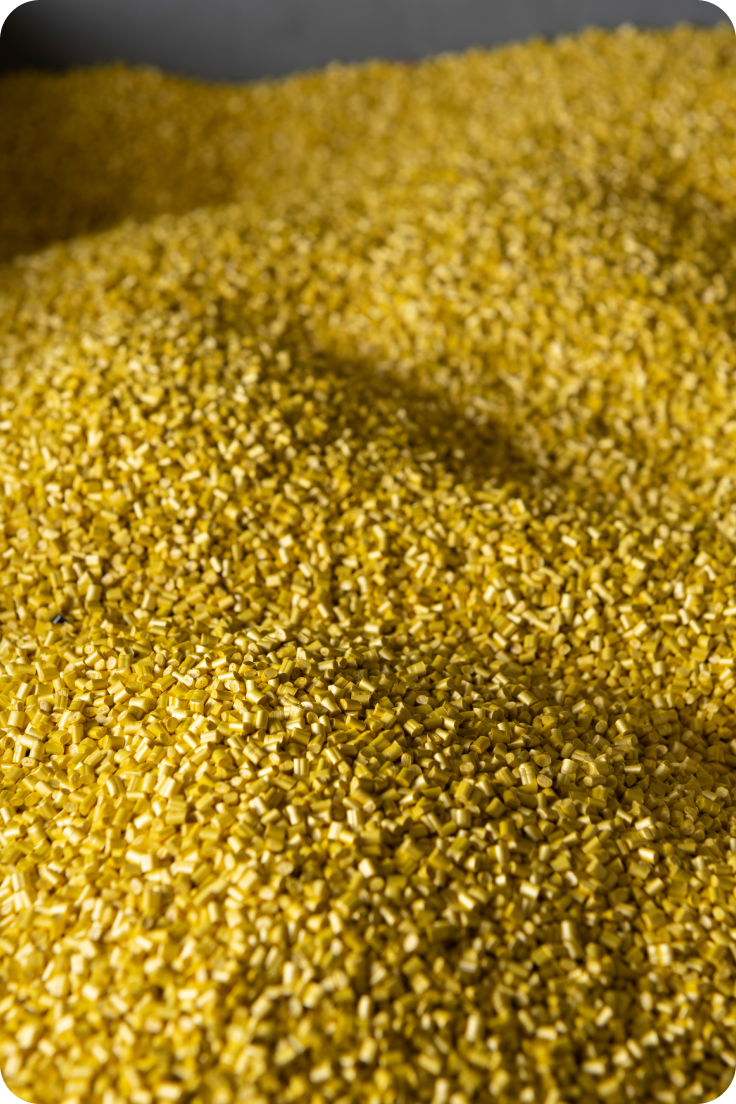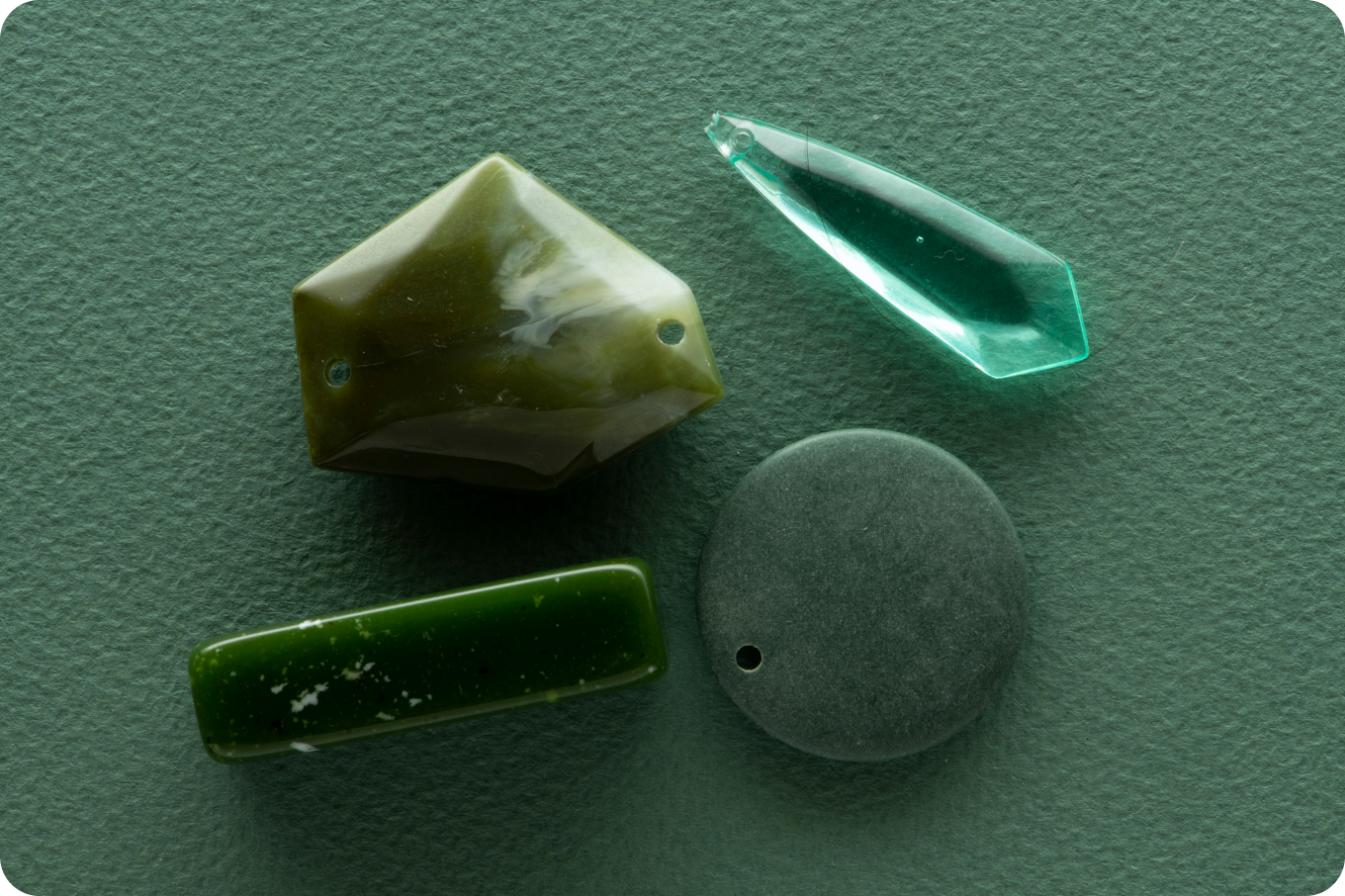 Senses
---
Choose the finish you wish:
With possible effects such as:
granite, mother-of-pearl, pearl, metallic, onyx, stone, transparent.
Discover the finishes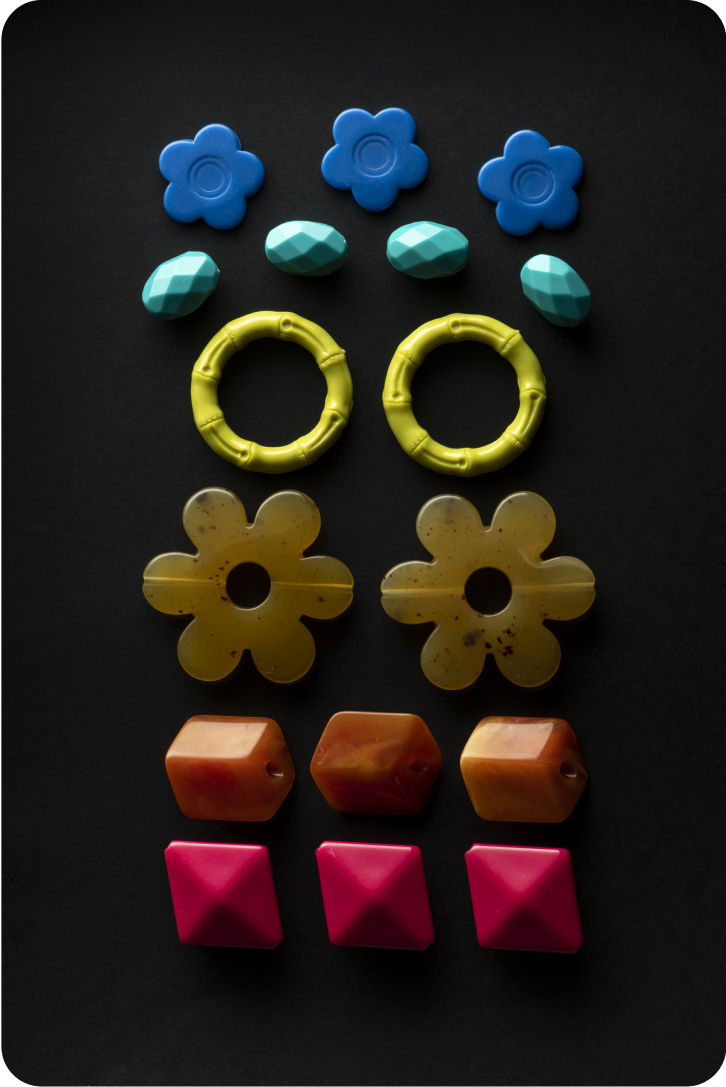 Colour
---
Countless sample colours in addition to those available in our colour folders.
Discover the colours
First step: check if our stock has what fits your needs
---
Contact us and get access to our
B2B area
: you can browse Mabel's entire
stock
of products in real time, with thousands of items ready for purchase and shipping. If you are already our customer, log in with your credentials in your
personal area
.
Request access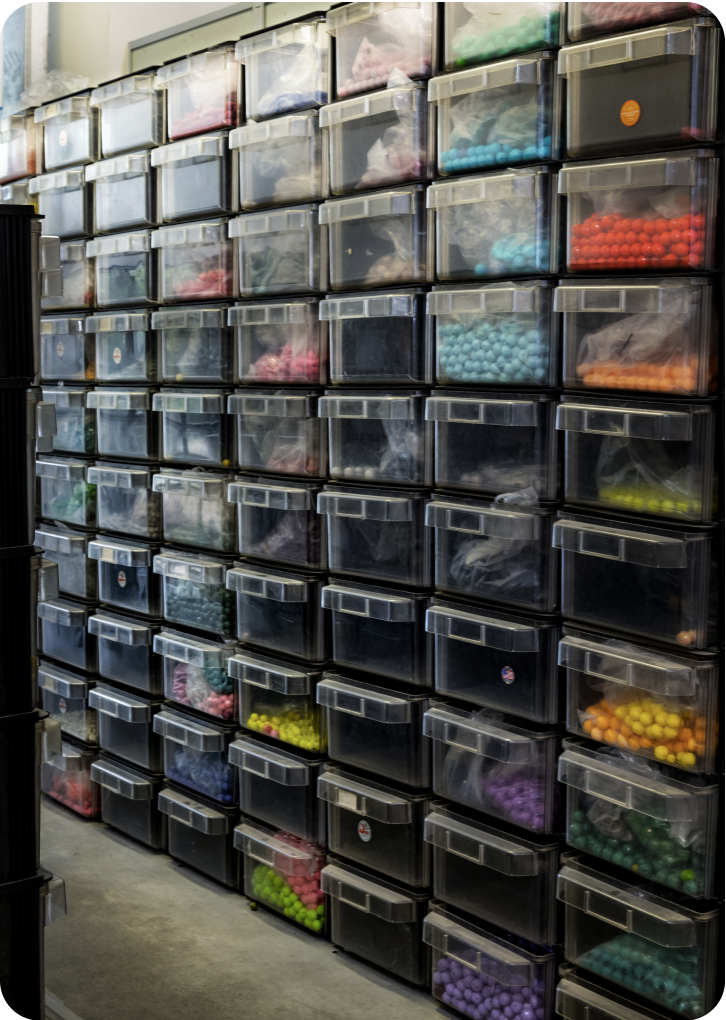 Discover the other collections